It's my birthday today!!!!

My heart is just full of gratitude this day. The Lord has been so good and faithful to me and I would like to thank Him for ALL the good things that happened to me this year. I found a good job, a very cute and super bait boyfriend and some new friends to name a few. It has been a wonderful year and I'm simply in awe of how he moved in my life this past year.

I would also like to thank my past and new team for the birthday surprise they gave me this day. Thank you so much guys! You make work much easier for me.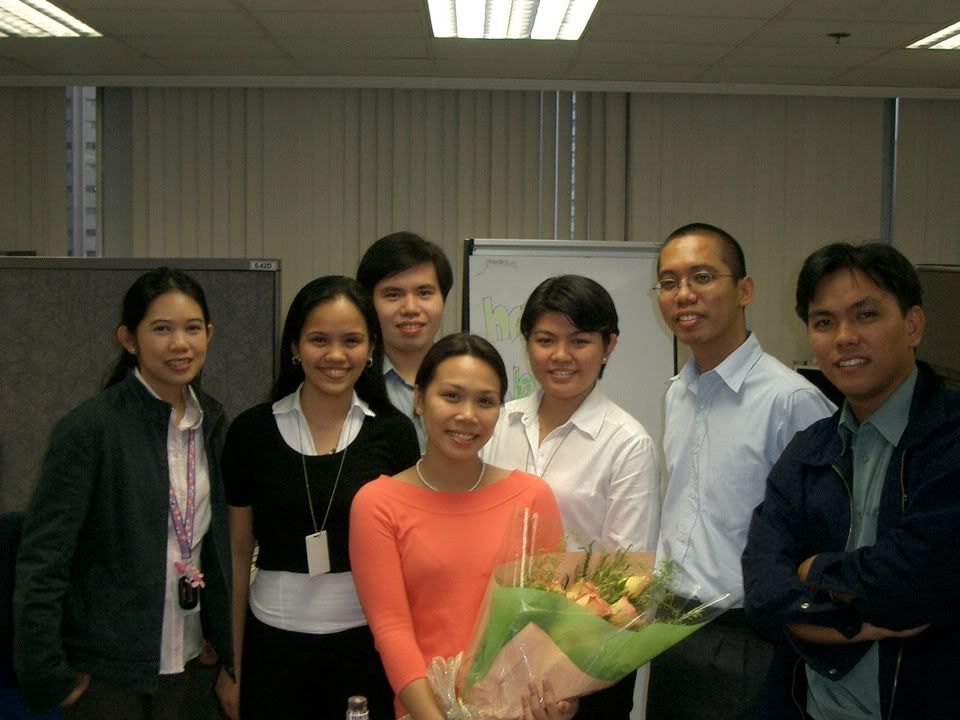 And of course I would like to thank my secret admirer who sent me these beautiful flowers today. Haha! Joke lang dee! Thanks dee for the flowers. They are so beautiful. Thank you for making me feel how important I am to you and how much you love me even though you're miles away. It would have been perfect if I spent this day with you. But I know I'll be spending all of my next birthdays with you so ano ba naman ang isang birthday diba? I love you and I can never stop thanking the Lord for giving you to me. You're truly the best gift ever! I love you!