Do you remember how as a child you would have a hard time sleeping the night before your birthday? That you will spend thew whole week before it wondering what your parents would give you? If they would finally give you that barbie doll your neighbor has, or that pretty bag your classmate has, or that new cellphone model or how much money they would give you so you can treat your friends out?

This year I felt old. Really old!

I still had fun. It was still a special day (because it's MY birthday) . But this time it was different. This time I spent the whole week before it thinking how much money I would have to spend to treat my friends. My hard-earned own money! The night before I thought about my age. The growing number of responsibilities as I grow older. Gosh I'm turning 25. Actually I was confused if I'm old or young. I guess it depends on what perspective but the fact still remains, I've been on this earth for 25 years already. This may sound funny but the greatest impact on me is now I would have to say that I'm in my mid 20's! Ugh! Haha! Babaw! =P

Anyway, my super sweet team gave me a surprise Mexican inspired party. Funny because I was only kidding when I told them I want a Mexican inspired party. I'm really not into Mexican things. I just wanted to be difficult. Hehe! But they did gave me one and I really really appreciate it. They gave me a caricature (Mexican inspired of course!) and we had quesadillas, tacos and apple pie ala mode. Thank you girls! =)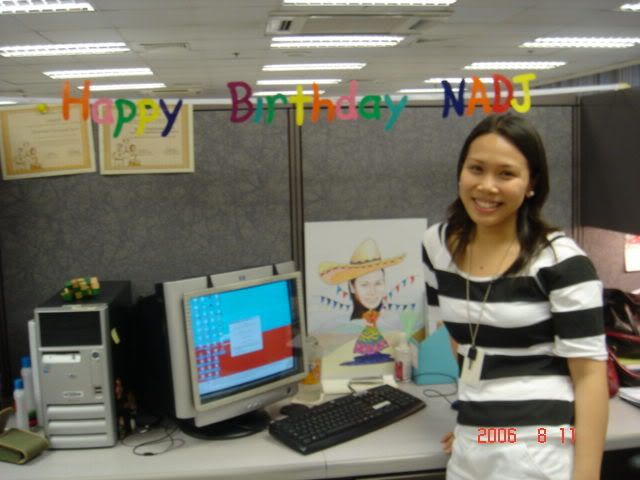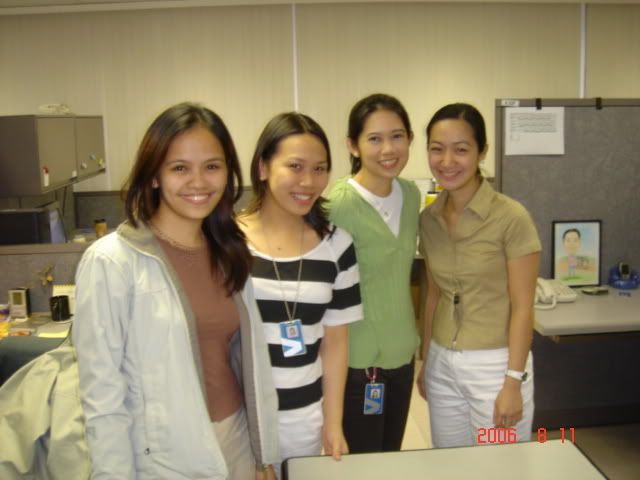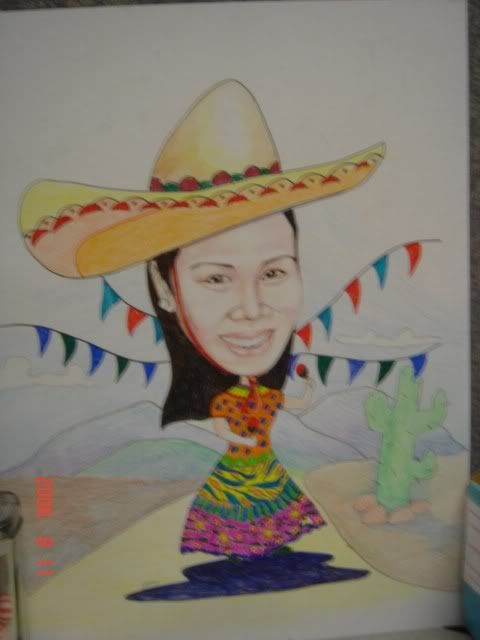 So many things to be thankful for...

Thank you Lord....
for the gift of life,
for peace in my heart,
for allowing me to get to know You more each day,
for my family, who may not be the most perfect bunch in the world but loves me anyway,
for Eugene... for love... haha mushy,
for my friends... both old and new,
for everything.
=)